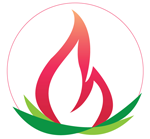 The Rev. Dr. Peter Lee Scott died on December 20, 2017 at the age of 84.
He is survived by his wife and colleague the Rev. Faith Grover Scott; children and stepchildren Michael (Kelly), Rebecca, Robert, Steven (Lori), Elizabeth, and Margaret (David); grandchildren and step grandchildren Shawn, Rhiannon, Courtney, Erin, Shaina, Lauren, Shannon, Raven, Astrid, and Augustus; and great-grandchildren Cody, Raene, Talon, and Caylynn.
In lieu of flowers, donations may be made to the Peter Lee Scott Memorial Fund at St. Paul's Universalist Church, 565 Albany St, Little Falls, NY 13365.
A memorial service is being planned, to take place at Acacia Village in Utica, NY.
Notes of condolence can be sent to the Rev. Dr. Faith Scott at B-148, Acacia Village, 2160 Bleecker St, Utica, NY 13501; and at godisluv41@yahoo.com.
A more complete obituary will be forthcoming after biographical research has been completed.