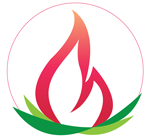 The Rev. Dr. Charles Stedman Stephen, Jr. died on May 29, 2017 at the age of 85.
He is survived by his wife of 63 years Patricia; children Debra June, Susan Elizabeth (Michael Jensen), David Charles (Anne Henshaw), Carl Scott (Janet Kleine), and Bruce Jonathan; ten grandchildren; seven great-grandchildren; and brothers Sander and Mark.
A memorial service will take place at 4pm on Saturday, June 17, 2017 at the Unitarian Church of Lincoln (address above).