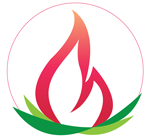 Karin Van Strien died February 10, 2017 at RiverMead Lifecare Community in Peterborough, NH at the age of 92.  
Survivors include, Egmont Fortun, brother; nephews, Steffen and Martin and their families, all in Germany; a niece Vickie Chamberlain and family in Greensboro, NC; a nephew David Ammerman and family in Maine. Karin is predeceased by her husband the Rev. David D. Van Strien and her nephew John F. Ammerman.
A private burial with family will take place in the spring.
In lieu of flowers the family suggests that memorial contributions be made in Karin's name to the Peterborough Unitarian Universalist Church, 25 Main Street, Peterborough, NH 03458 or the Monadnock Chorus, PO Box 218, Peterborough, NH 03458.
[A more complete obituary is pending.]