Board members work throughout the year to formulate policy, keep in contact with our retired ministers and partners, plan advocacy projects, and assist in developing activities for the membership. Please feel free to contact any Board member with questions or ideas. Your input, enthusiasm, and creativity are the energy sources of our UURMaPA community.
Board of Directors
---
The Rev. Judy Welles, President
Portland, OR
president@uurmpa.org
Judy retired in 2011 from a 14-year co-ministry with her husband, Duane Fickeisen, at UUs of the Cumberland Valley, PA.   She grew up in the UU Society of Wellesley Hills, MA. Before entering Starr King at age 47, she was an administrator for Planned Parenthood. Judy has two children, three stepchildren and nine grandchildren. She loves to knit, garden, and walk. She is a member of First Unitarian Church in Portland, OR.   She was on the Board of Trustees of Starr King for 9 years and was a member of the Western Regional Subcommittee on Candidacy of the Ministerial Fellowship Committee. She serves as a lead mentor for her colleagues.
---
The Rev. Diane Miller, Vice-President
Salina, KS
vice-president@uurmapa.org
Diane retired after forty years of ministry (Congregations, UUA, Interims) and moved to the Kansas prairie to be close by grandchildren. She grew up in Minnesota, so this is a return to those midwestern roots. She joined the UURMaPA board to contribute to the wider tradition and to connect with people who have shared experiences in the slice of life that is UU Ministry.
|
---
Judy Gibson, Secretary
Knoxville, TN
secretary@uurmapa.org
Judy became a Unitarian as an LRYer in 1956, before the merger. She met her husband, the Rev. Gordon Gibson, while he was still studying for the ministry, and she has stayed involved as a UU through college and his ministerial settlements in the Boston area, Jackson, MS and Elkhart, IN. Both are now retired. The Gibsons began leading civil rights pilgrimages across the South in 2004, and are among the founders of the UU Living Legacy Civil Rights Project. Judy is an active member of the Tennessee Valley UU Church in Knoxville.
---
Joel Weaver, Treasurer
Newtown Square, PA
treasurer@uurmapa.org
Joel worked in finance and operations management for General Electric's lighting and mortgage insurance businesses. After retiring from GE, he flew as a commercial pilot inspecting pipeline rights-of-way for 10 years before his second retirement. Joel is married to the Rev. Dr. Carol Taylor, and has two sons and three adult stepchildren as well as four grandchildren. Joel and Carol are members of the UU Church of Delaware County in Media, PA. He serves as vice president of the White Horse Village residents' association and is a Democratic Party Committee Member for Edgmont Township where they reside. He's a long-time jogger and home fix-it guy.
---
The Rev. Nancee Campbell, Newsletter Editor
Augusta, ME
elderberries@uurmapa.org

|
|
|
|
|
---
The Rev. Art Severance, Connections Chair
San Antonio, TX
connections@uurmapa.org
|
|
|
|
|
---
The Rev. Marni Harmony, Member-at-Large
Orlando, FL
goodoffices@uurmapa.org
Marni has been a UU since she was seven. She was ordained in 1974 and served congregations in State College, PA, Brookfield, WI, and Orlando, FL (for 20 years). In her active retirement (her Fifth Season), she served in two interim ministries (Marietta, GA and Tarpon Springs, FL). In addition to being on the UURMaPA Board she serves as a Regional Transition Coach (RTC) for the Southern Region. She lives in Orlando with her spouse, Nancy Bauer and their canine companion Finn.
---
The Rev. Ginger Luke, Member-at-Large
Bethesda, MD
conferences@uurmapa.org
|
|
|
|
|
---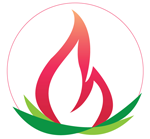 Cathie Severance, Member-at-Large
San Antonio, TX
connections-assistant@uurmapa.org
|
|
|
|
|
---
Other Officials
---
Nominating Committee Chair
The Rev. Dick Gilbert
Rochester, NY
nominations@uurmapa.org
Webmaster
The Rev. Duane H. Fickeisen
Portland, OR
webmaster@uurmapa.org
Membership Coordinator
The Rev. Dr. Richard Speck
Wilmington, DE
membership@uurmapa.org
Historian
The Rev. Susan Lamar
Catonsville, MD
historian@uurmapa.org
Endowment Committee
endowment@uurmapa.org
Peter Haslund
Carpinteria, CA
haslund@cox.net
The Rev. David Hubner
Sudbury, MA
dphubner@aol.com
Joel Weaver (ex officio)
Newtown Square, PA
treasurer@uurmapa.org