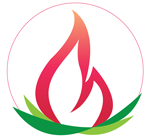 Helen Rice Pickett died on October 4, 2017 at the age of 88.
She is survived by her husband, the Rev. O. Eugene Pickett, and three daughters: Ann, Martha and Emily.
A memorial service was held on Saturday, October 14 at the Unitarian Universalist Meeting House in Chatham, Massachusetts.
Notes of condolence may be sent to the Rev. O. Eugene Pickett, 912 Main Street, #201, Chatham, MA  02633-2746.
A more complete obituary will be forthcoming after biographical research has been completed.