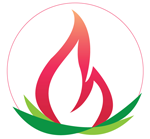 Karin Van Strien died February 10, 2017 in Peterborough, NH at the age of 92. She was born in Thuringia, Germany, but economic difficulties caused her family to relocate in Berlin after WWI. Karin graduated from a girls' Lyceum in 1943, and entered the obligatory work service, followed by the war service on the Berlin trolley cars. In spring of 1944 she left Berlin for Bavaria. She graduated from the School for Infants and Children in 1948, and from the School of Social Work in 1954.
In 1959 she immigrated to the United States to marry the Rev. David Van Strien, pastor in Newburyport, MA, and later at the Unitarian Universalist Church in Peterborough, NH. In 1970 Karin received an MA from Boston University School of Social Work. She worked for the Matthew Thornton Health Plan in Nashua from 1977 until her retirement in 1991.
She was a peace activist and worked many years with her husband on Unitarian Universalists for Justice in the Middle East. Karin was a member of the Goethe Society and of the Garden Club, including the Ikenobo Ikebana Society. She loved the Monadnock Region with its many nature walks, theatre, opera, and Kaffeeklatsches.  She was also a longtime member of the Monadnock Chorus. Karin enjoyed traveling, especially to Germany to visit families and friends.
Survivors include: Egmont Fortun, brother; nephews, Steffen and Martin and their families, all in Germany; a niece Vickie Chamberlain and family in Greensboro, NC; a nephew David Ammerman and family in Maine.
The family suggests that memorial contributions be made in Karin's name to the Peterborough Unitarian Universalist Church, 25 Main Street, Peterborough, NH 03458, or the Monadnock Chorus, PO Box 218, Peterborough, NH.