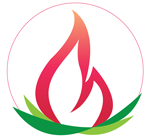 Terry Throne died on April 18, 2017 at the age of 75.
She is survived by her partner, the Rev. Bob Throne. A memorial service will be held on Tuesday, April 25, at 2:00 PM at the Unitarian Universalist Church of the Restoration in Mt Airy, 6900 Stenton Avenue Philadelphia, PA 19150.
Notes of condolence can be sent to Robert Throne, 1916 Fleming Avenue, Willow Grove, PA 19090.
A more complete obituary will be forthcoming after biographical research has been completed.