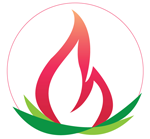 The Rev. Dr. Charles Stedman Stephen, Jr. died on May 29, 2017 at the age of 85.
 
He is survived by his wife of 63 years Patricia; children Debra June, Susan Elizabeth (Michael Jensen), David Charles (Anne Henshaw), Carl Scott (Janet Kleine), and Bruce Jonathan; ten grandchildren; seven great-grandchildren; and brothers Sander and Mark.
 
In lieu of flowers, donations may be made to the Unitarian Church of Lincoln, 6300 A Street, Lincoln, NE 68510; to Nebraska's Planned Parenthood of the Heartland; and to the American Civil Liberties Union of Nebraska.
A memorial service will take place at 4pm on Saturday, June 17, 2017 at the Unitarian Church of Lincoln (address above).
 
Notes of condolence can be sent to Pat Stephen at 7005 Shamrock Road Unit 109, Lincoln, NE 68506.
 
A more complete obituary will be forthcoming after biographical research has been completed.