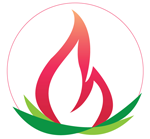 The Rev. Dr. Robert "Bob" Charles Kimball died on May 29, 2017 at the age of 88.
He is survived by children Seth, Jeanette, Amy, and Paul; and six grandchildren. He was predeceased earlier this year by wife of 65 years, the love of his life Lorna Jean Thomas.
In lieu of flowers, the family has asked that contributions be made to the charity of one's own choosing, though specific donations to Starr King School for the Ministry are also welcomed.
There will be no formal memorial service, but a barbeque is being planned whereat family and friends can gather in remembrance of Bob.
Notes of condolence can be sent to transitions@uua.org, where they will be gathered and sent to the family.
A more complete obituary will be forthcoming after biographical research has been completed.