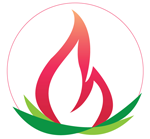 The Rev. Dr. William "Bill" Russell Murry died on July 6, 2017 at the age of 85.
He is survived by wife Barbara; sons Brian, John, and Christopher; and four grandchildren.
In lieu of flowers, donations may be made to the scholarship fund at Meadville-Lombard Theological School.
Plans for a memorial service are forthcoming.
Notes of condolence can be sent to the Murry Family at 701 King Farm Blvd, Rockville, MD, 20850.
A more complete obituary will be forthcoming after biographical research has been completed.