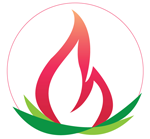 The Rev. Marcia Welsh Schekel died on May 18, 2017 at the age of 70.
 
She is survived by husband Kurt, son Zachary (Tiffany), brother Mike (Cathy), and four grandchildren.
 
In lieu of flowers, donations may be made to First Unitarian Church, 1211 SW Main St, Portland, OR 97205; to the Matt Schekel Memorial Scholarship Fund at Seeds of Learning; and to the Mesothelioma Applied Research Foundation.
 
A memorial service took place at 1pm on Monday, May 29, 2017 at the First Unitarian Church of Portland.
Notes of condolence can be sent to Kurt Schekel at 12400 SE 15th St, Vancouver, WA 98683.
 
 A more complete obituary will be forthcoming after biographical research has been completed.