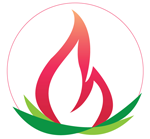 The Rev. Mr. Charles Wesley Grady, who died on January 19, 2017 at the age of 91.
He is survived by children Stephanie and Michael Grady and their spouses, sister Marjorie Walker, five grandchildren, and six great-grandchildren. He was predeceased by wife Claudine.
In lieu of flowers, donations may be made to the Minnesota Orchestra, Planned Parenthood, and the American Society for the Prevention of Cruelty to Animals.
A celebration of life for family and friends will take place in Minnesota this April, and First Parish UU of Arlington, MA will hold a memorial service in August.
Notes of condolence can be sent to Stephanie Grady at charclaud@fastmail.fm or at 8714 2nd Ave S., Bloomington, MN 55420.
A more complete obituary will be forthcoming after biographical research has been completed.