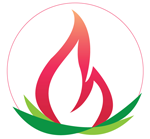 The Rev. Rebecca "Becky" Morton Blodgett died on August 12, 2017 at the age of 84.
She is survived by her husband of 61 years Timothy Blodgett; children Sarah Blodgett, Amy Walker (Jonathan), Jeffrey Blodgett (Emily), and Katherine Blodgett; and eight grandchildren.
In lieu of flowers, donations may be made to the Concord Free Public Library, 129 Main St, Concord, MA 01742, in support of children's services.
A memorial service will be held at 11am on Friday, September 29th at First Parish in Concord, 20 Lexington Road, Concord, MA 01742.
Notes of condolence can be sent to First Parish in Concord (address above).
A more complete obituary will be forthcoming after biographical research has been completed.