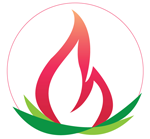 The Rev. Richard Rodda Gay died in Bend, OR on Aug. 13, 2017, at the age of 97.
Richard Gay began his career as a Methodist minister and educator. In Anchorage, Alaska, he served several local churches, including the Anchorage Unitarian Fellowship. He received affiliate status with the UUA and was a member of the UUMA.
He was preceded in death by his wife of 67 years, Averill. He is survived by his brother, Thomas Ward Gay Jr.; his daughters, Judy Blake (Greg Joannides), Patti Thorne (Ron), Sherry Ellis (Glenn) and Jerilee Drynan (Steve); son, Rick; 15 grandchildren; 15 great-grandchildren; nieces and grand-nieces; and nephews and grand-nephews. He is also survived by his loving companion, Doris Lagging.
At Richard's request, there will be no service.
A more complete obituary will be forthcoming after biographical research has been completed.