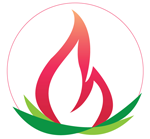 The Rev. Robert "Bob" Reed died on March 15, 2017 at the age of 88.
He is survived by his four sons Robert (Sherrille), Douglas (Lynn), Jeffrey (Nancy), David (Kathleen); seven grandchildren Patrick Simpson, Amy Reed, Trent Fried (Julie), Ian Reed, Dylan Reed, Nolan Reed, Anna Kate Reed; and two great grandchildren Shelby Fried and Lindsey Fried. He was preceded in death by his loving wife of 66 years Jeanne W. Reed in July 2016.
In lieu of flowers, donations may be made to Meadville Lombard Theological School, the Louisville Orchestra, Lafayette College, and Family and Children's Place.
A memorial service will take place at 10 a.m. on Saturday, May 13, 2017 at First Unitarian Church, 809 S 4th St, Louisville, KY 40203.
Notes of condolence can be sent to David Reed at DReed@qk4.com and at 1844 Gresham Road, Louisville, KY 40205.
A more complete obituary will be forthcoming after biographical research has been completed.