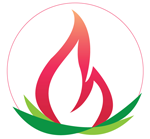 The Rev. Robert "Bob" S. Slater died on April 28, 2017 at the age of 89.
He is survived by daughters Tracy Slater (Franco Daamache) and Kelly Slater (John Wilkinson), nephews Douglas Webster and James Slater, and nieces Linda Trickey and Mary Kearney. He was predeceased by wife of 65 years Robin H. Slater.
In lieu of flowers, donations may be made to the Unitarian Universalist Church of Greater Lynn, earmarked for the restoration of their courtyard garden: UUCGL, 101 Forest Avenue, Swampscott, MA 01907.
Notes of condolence can be sent to Tracy Slater at 151 Tremont St 25G, Boston, MA 02111.
A more complete obituary will be forthcoming after biographical research has been completed.