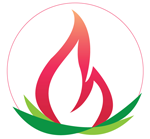 The Rev. Sandra Gillogly Lee died on June 23, 2017 at the age of 74.
She is survived by spouse Don Bell and sister Marsha Green.
In lieu of flowers, donations may be made to NARAL Pro-Choice America, or to the charity of one's own choosing.
A memorial service will take place on Tuesday, October 31, 2017 in Grand Junction, CO, at a venue still to be determined.
Notes of condolence can be sent to Don Bell at 315 Ouray Ave, Grand Junction, CO 81501 and at DonWayneBell@gmail.com.