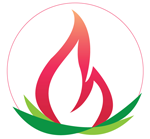 The Rev. Elizabeth "Bets" Wienecke died on December 28, 2017 at the age of 81.
She is survived by spouse Peter Haslund; children Elizabeth Gourley, Bill Gourley, Rev. Melitta Haslund, and Christina Haslund; grandchildren Benjamin and Alexandra Haslund-Gourley, Amelie Stufflebeam, and Nicolaus Haslund-Fitzgerald; and sister Lynnie Wienecke.
In lieu of flowers, donations may be made to the Live Oak UU Congregation of Goleta, 820 North Fairview Avenue, Goleta, CA 93117.
A memorial service will take place at 2 pm on Saturday, February 24, 2018 at the Live Oak UU Congregation of Goleta (address above).
Notes of condolence can be sent to Peter Haslund at 3224 Serena Ave, Carpinteria, CA 93013.
A more complete obituary will be forthcoming after biographical research has been completed.