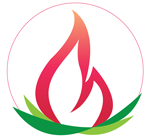 Geraldine Dixon Eddy died on
April 22, 2017 at the age of 84 of a massive heart attack.
Gerry was partner to the Rev. Robert Eddy for 62 years, and is survived by

daughter Lee Eddy of Seattle, WA; daughter Pam Eddy and son-in-law Shawn Reynolds of Bloomington, IN; son Miles Eddy of Bloomington, IN and grandchild McCarry Reynolds of Santa Cruz, CA.
A memorial service will be held on May 11, 2017, 2:00 PM at the

 

Unitarian Universalist Church of Pensacola, 9888 Pensacola Blvd, Pensacola, FL 32534
Notes of condolence may be sent to Robert Eddy, 8076 Briaroak Rd, Pensacola, Florida 32514 .

A more complete obituary will be forthcoming after biographical research has been completed. If any readers would wish to contribute information or reminiscences, we would welcome them. Please send them to UURMaPA's partner obituary editor Roger Rochester,
uuroger@gmail.com.