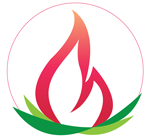 Paul Montgomery Smith-Valley died on May 9, 2017 at the age of 76.
He is survived by his wife, the Rev. Dr. Judith M. Smith-Valley of Kennebunk; his sons, Dr. Richard Smith, MD and his wife Dr. Barbara Dill, MD of Norwood, NJ, Glenn Valley and his wife Heidi Hermon Valley of Wake Forest, NC; his daughters, Libby Valley Cirillo and her husband Dr. L. Anthony Cirillo, MD of North Kingstown, RI and Susan Woodilla and her husband LTC Tad Woodilla, USAF Ret., of Hermon, ME; his brother Tim Smith and wife Vicki Lee of Pittsford, NY; his sisters, Patricia Williams of Addison, TX and Marcia Joy and husband Ron of Churchville, NY; 13 grandchildren and 1 great-grandchild, and several nieces and nephews.
A Celebration of Life service will be held at 2:00 p.m. on Sunday, July 9, at the First Parish Unitarian Universalist Church in Kennebunk, 114 Main Street, Kennebunk, Maine, with the Rev. Lara Campbell officiating.
In lieu of flowers, donations may be made to 
The Church of the Larger Fellowship (CLF), Unitarian Universalist, 24 Farnsworth Street, Boston, MA 02210 or the Brick Store Museum, 117 Main Street, Kennebunk, ME 04043.
Paul and Judith were new UURMaPA members who attended the Attleboro Conference in Massachusetts last fall. Judith wants to let all of us know how much Paul enjoyed that event.  She writes, "He valued being a minister's spouse and a long-time lay colleague of so many of you.  Thank you for the warm welcome we both received as we became part of the group."
Notes of condolence may be sent to the Rev. Dr. Judith Smith-Valley, 156 Summer Street, Kennebunk, ME 04043. Also, to share a memory or leave a message of condolence, you may visit Paul's Book of Memories page at Bibber Memorial Chapel.