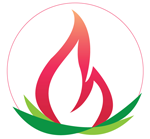 The Rev. Alfred James Norman Henriksen died on June 24, 2017 at the age of 95.
He is survived by wife Georgianne DeClercq; children James Peter, Carl (Beverly Thacker), and Heidi (Neal Conner); grandchildren Eric (Emily), Nini, Teddy, Becca Reeve (Alec), Rueben Conner, and Bryce Conner; stepchildren Erika Sweet (Jeff) and Renee Ackley, and their children Kevin Sweet, David Sweet, and Stephanie Ackley; and four great-grandchildren. He was predeceased by first wife Ruth Baxter Henriksen.
In lieu of flowers, donations may be made to the Pacific Unitarian Church, 5621 Montemalaga Dr, Rancho Palos Verdes, CA 90275.
A memorial service will take place at 2pm on Sunday, August 13, 2017 at Pacific Unitarian Church (address above).
Notes of condolence can be sent to Georgianne DeClercq at 435 W 8th St #210, San Pedro, CA, 90731 and at Georgianne.DeClercq@gmail.com.
A more complete obituary will be forthcoming after biographical research has been completed.