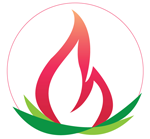 The Rev. Donald William McKinney died on October 1, 2017 at the age of 90.
He is survived by wife of over 60 years Julie L.. McKinney, children Bruce B. McKinney and Barbara McKinney Sow, and grandchildren Omar and Adama Sow.
In lieu of flowers, donations may be made to First Unitarian Church, 54 Monroe Place, Brooklyn, NY 11201 and to First Universalist Church of Southold, P.O. Box 221, Southold, NY 11971.
Memorial services will take place at 2:00 p.m. on Saturday, October 28, 2017 at Jamesport Meeting House, 1590 Main Rd, Laurel, NY 11948; and at 2:00 p.m. on Sunday, November 12, 2017 at the First Unitarian Church of Brooklyn, NY (address above).
Notes of condolence can be sent to Julie McKinney at 1500 Brecknock Rd Apt 302, Greenport, NY, 11944.
A more complete obituary will be forthcoming after biographical research has been completed.