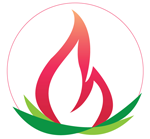 The Rev. Dr. Daniel Greeley Higgins, Jr. died on June 9, 2017 at the age of 90.
He is survived by children Daniel G. Higgins III, Cynthia Westlake, Ann Spicer, and Kim Clark; grandchildren Caitlin Lankford, Skyler Westlake, and Shane and Aubree Clark; and great-grandson Myles Lankford. He was predeceased by wife of almost 60 years Jean, sister Charlotte Weems, two brothers who died in childhood, and grandson Austen Westlake.
In lieu of flowers, donations may be made to the St. Michaels Fire Dept., 1001 S. Talbot St, St. Michaels, MD 21663; and to the Rev. Dr. Daniel Higgins Scholarship Fund, c/o Barbara Baldwin, Meadville Lombard Theological School, 610 S. Michigan Ave, Chicago, IL 60605.
A memorial service is being planned for September, to take place at the Unitarian Universalist Fellowship at Easton, MD.
Notes of condolence can be sent to 3444 Orange Wood Ct, Marietta, GA, 30062; and to woocjw@aol.com.
A more complete obituary will be forthcoming after biographical research has been completed.