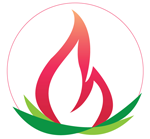 The Rev. Dr. Richard "Dick" Lovett Allen died on October 22, 2017 at the age of 93.
He is survived by his wife of 50 years Lois Allen; children Bruce Klickstein, Laura Crowder, Robin Klickstein, and Joe Allen; grandchildren Crystal Allen, Maile Allen, Emily Hunt, Kristina Koberg, Cameron Ito, Grace Bancroft, and Joe Bancroft; and 5 greatgrandchildren, with another on the way. He was predeceased by his first wife Emma Lou.
In lieu of flowers, donations may be made to the UU Society for Ministerial Relief, c/o the Rev. Dr. David Hubner, 192 Boston Post Road #29, Sudbury, MA 01776.
A memorial service is being planned for the near future, to take place at the UU Fellowship of San Luis Obispo County, 2201 Lawton Ave, San Luis Obispo, CA 93401.
Notes of condolence can be sent to 1691 Seabright Ave., Grover Beach, CA 93433.
A more complete obituary will be forthcoming after biographical research has been completed.