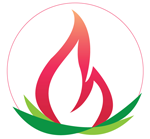 The Rev. Joan Kahn-Schneider died on June 18, 2017 at the age of 86.
She is survived by children David Friedman, Jim Friedman, Robin Guethlein, and Jerri Menaul; eight grandchildren; and sister Lu Cohen.
In lieu of flowers, donations may be made to the UUA Living Tradition Fund.
A memorial service is being planned for July, to take place at the Unitarian Universalist Fellowship of Hendersonville, 409 E Patterson St, Hendersonville, NC, 28739. There will also be a small gathering in Cincinnati, OH.
Notes of condolence can be sent to JimFriedman@mac.com.
A more complete obituary will follow.