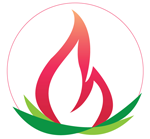 The Rev. Marguerite "Peggy" C. Clason died on August 29, 2017, at the age of 76.
She is survived by her spouse of 54 years Don Clason; children Eric Clason (Victoria) and Christine Briedie (Mark); and grandchildren Nicholas, Natalie, and Lauren.
In lieu of flowers, donations may be made to the UU Society of Cleveland, 2728 Lancashire Rd, Cleveland, OH 44106; to East Shore UU Church, 10848 Chillicothe Rd, Kirtland, OH 44094; and to the Life Care fund of Ohio Living Breckenridge Village.
A memorial service was planned for 3 p.m. on Saturday, September 30, 2017 at East Shore UU Church (address above).
Notes of condolence can be sent to Don Clason at 5665 Grace Woods Drive, Unit 209, Willoughby, OH 44094.
A more complete obituary will be forthcoming after biographical research has been completed.