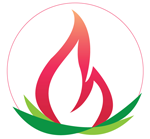 The Rev. Robert "Bob" Nelson West, President of the Unitarian Universalist Association from 1969 to 1977, died on September 27, 2017 at the age of 88.
He is survived by children Robert Jr., Charles, Thomas (Amy), and Mary Catherine Pinto (Josh); grandchildren Lila and George West, and Lily and Oliver Pinto; grandchild Phoebe; and sister Rilla Krebbs. He was predeceased by wife of 65 years Nancy.
In lieu of flowers, donations may be made to Lynchburg College, 1501 Lakeside Dr., Lynchburg, VA 24501.
A memorial service is being planned; details will be released as they become available.
Notes of condolence can be sent to Thomas West, West88@verizon.net.
A more complete obituary will be forthcoming after biographical research has been completed.