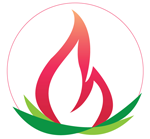 The Rev. Dr. Alan Glengyle Deale died on January 29, 2018 at the age of 90.
He is survived by his wife Kathleen Hunter; his children Dr. Cynthia Deale, Alan Patterson Deale, and Daniel Deale; his stepchildren Lara Payne, Deirdre McKay, and Charles Corlett; and his nine grandchildren. He was predeceased by his former wife Dr. Shirley Patterson Deale, the late Rev. Marguerite Hessler-Deale, and the late Dr. Leola Lorenzen.
In lieu of flowers, donations may be made to the Unitarian Universalist Church, 4848 Turner St, Rockford, IL 61107, USA.
A memorial service will take place at 2pm on Saturday, February 24, 2018 at the Unitarian Universalist Church in Rockford, IL (address above). A live feed will be broadcast for those who cannot attend in person.
Notes of condolence may be sent to Kathleen Hunter at 55 Crystal Ave PMB 248, Derry, NH 03038, USA.
A more complete obituary will be forthcoming after biographical research has been completed.