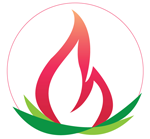 The Rev. Dr. Robert "Bob" Harold MacPherson died on January 20, 2018 at the age of 92.
He is survived by his son Ralph MacPherson, five grandchildren, three great-grandchildren, and his brother David MacPherson. He was predeceased by his wife Ann Marie Haggerty MacPherson and his son Robert Owen MacPherson.
A memorial service will take place at 1:00 p.m. on Monday, January 29, 2018 at the UU Congregation of Asheville, 1 Edwin Pl, Asheville, NC 28801.
Notes of condolence may be sent to Ralph MacPherson at 99 Garren Creek Rd, Fairview, NC 28730.
A more complete obituary will be forthcoming after biographical research has been completed.