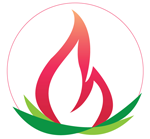 The Rev. Sarah Barber-Braun died on December 17, 2017 at the age of 92.
She is survived by children Julia Roth, Paula Braun, and Daniel Braun; grandchildren Tegan Spangrude, Carl Spangrude, David Braun, and Andrea Braun; and brother John McGrew (Wendy).
In lieu of flowers, donations may be made to Unity Church – Unitarian, 733 Portland Ave, St Paul, MN 55104.
A celebration of life was held on August 12 with Rev. Barber-Braun in attendance.
Notes of condolence can be sent to Julia Roth at 1963 Split Mountain, Canyon Lake, TX 78133.
A more complete obituary will be forthcoming after biographical research has been completed.