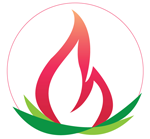 Margret Kolbjornsen died on Feb. 3, 2018 at the age of 94.
She was partner to the late Rev. John M. Kolbjornsen, and is survived by her brother, Dr. Manfred Haertel and his wife, Leone, of Columbus, Ohio; by her children and their spouses: Susy and Tom of Peterborough; Elise and Phil Anton of Palmer, Massachusetts; Peter and Debbie Kolbjornsen of York, Maine; Dr. Paul and Kim Kolbjornsen of Northampton, Massachusetts; 18 nieces and nephews, and her grandchildren, Molly and Sam, Doug, Arianna and Ben Anton, Kate, Andrew, and Tory Kolbjornsen, and her great-granddaughter, Madelyn Alice Anton.
A memorial service will be held on Saturday, March 24, at the Peterborough Unitarian Universalist Church, 25 Main Street, Peterborough, NH 03458.
At her request, memorial donations in her name may be made to the Church and to Summerhill Assisted Living.
A more complete obituary will be forthcoming after biographical research has been completed.