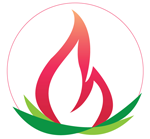 The Rev. Berkley Leroy Moore died on January 4, 2018 at the age of 85.
He is survived by his sons Erik P. and James B. Moore, and his former wives Kathryn VanBuskirk and Barbara Moore.
In lieu of flowers, donations may be made to the UU Service Committee. Donations by mail can be sent to UUSC, PO Box 808, Newark, NJ 07101-0808.
A memorial service is being planned for the near future.
Notes of condolence can be sent to the Moore family at berkleymoore2018@gmail.com.
A more complete obituary will be forthcoming after biographical research has been completed.